We managed to clear from the Tongan customs and then started the passage towards our next destination - Lau group in Fiji, which is 300 miles away. The conditions were not perfect, but good enough to head to Fiji with the wind on the nose at the start which would gradually turn towards south and therefore more beam on the sales. Since gentlemen sail just downwind, this stretch of water was not a gentlemen act of the captain. But we were very fast and after one day and a half and 350 miles instead of 300, we reached Lao Group (small island archipelago in the eastern part of Fiji). We were there illegally, since you would need to clear in before in the Savusavu, which is 100 miles more towards west. Our AIS was shut down on the approach and Captain put the broken steering cable on the deck so we could claim that we were on the emergency stop in case of a visit from officials …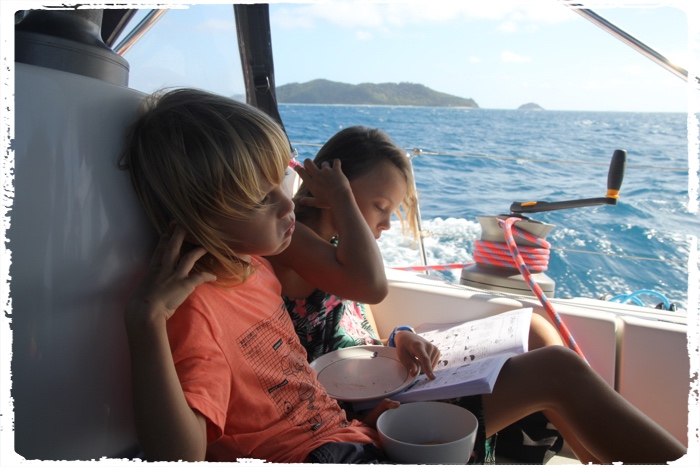 Lao Group was our first taste of Fiji and what a taste! Beautiful turquoise waters with small islands, similar to Raja Ampat in Indonesia. We anchored in the small bay and were completely alone there. Very quiet and Zen like. We rested, made ourselves a nice dinner and paddled around with our dingy to explore the shore.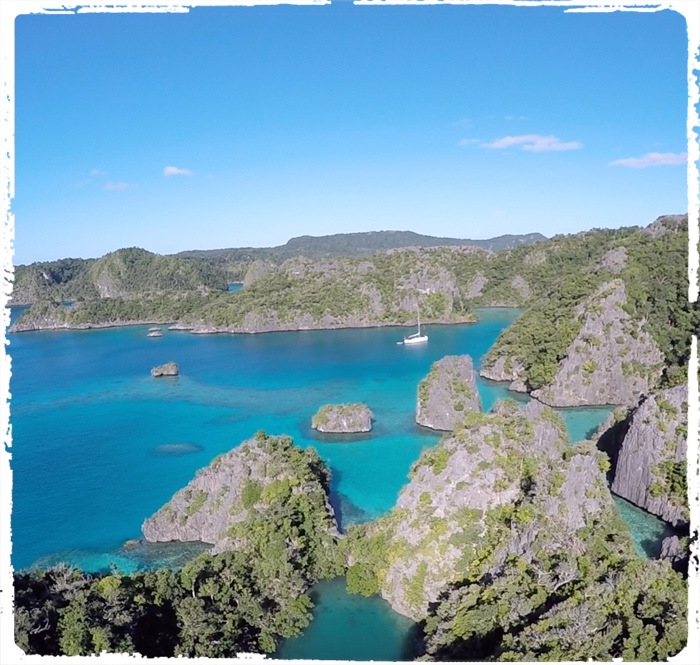 Not to push our luck with officials too much, our next stop was Savusavu where we did really pleasant check-in procedure and got a lot of useful information from officials regarding our stay in Fiji – way to go Fiji officials! Savusavu is a nice town in Vanua Levu, where you can grab a mooring in a really protected bay and enjoy the Fijian hospitality in Savusavu yacht club. When you walk around sometimes you feel that the ground is hot since this part of Vanua Levu actually stands on volcano and there are numerous hot springs, where boiling water flows to the surface. The locals are using this boiling water to cook their meals – how cool is that? And we even saw one local using it as a steam bath.
Savusavu also prepared a surprise for us, as we met a Slovenian boat El Mundo and had a blast with them for a couple of days. It is really good to be with Slovenian friends again and talk in Slovenian language!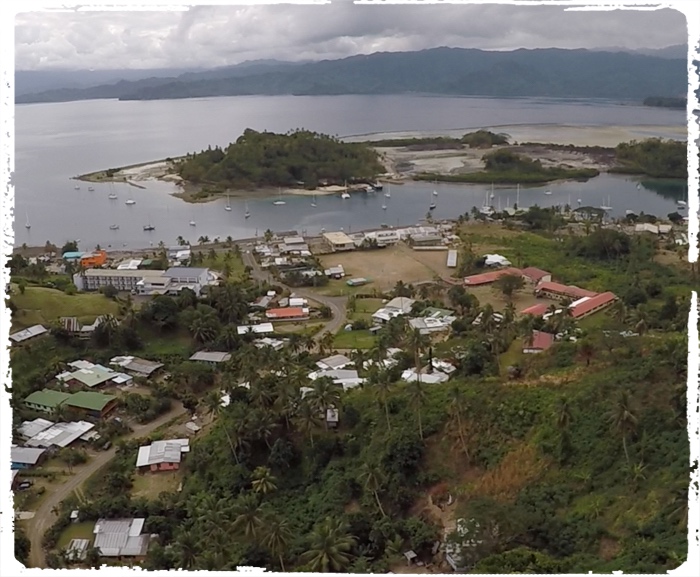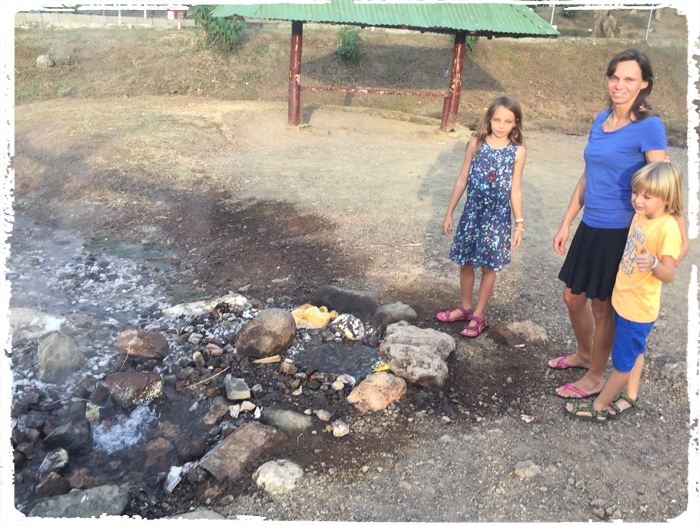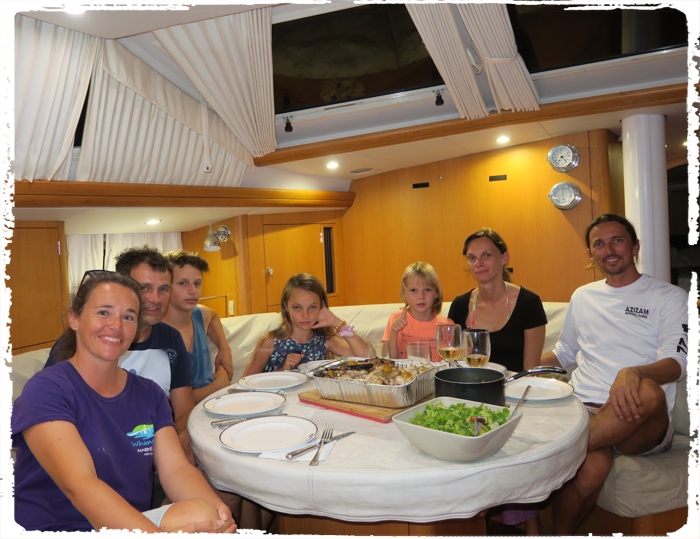 The only downside of Savusavu is that it is not a nice place for swimming, at least not in the mooring area, which we like to do very much, especially in the hot tropic environment. Our decision was that our next destination would be Taveuni island with its beaches and hiking treks. We anchored at the Matei village and asked for the local bus which would take us towards the Lavena. That is the starting point for a trekking towards Lavena waterfalls. Since we just missed the bus, we decided to hitch-hike and soon a Fijian with a pick-up truck stopped and said that he could take us one part of the road. Cool! The ride with locals always brings some new experience and also this ride didn't disappoint. Our driver did some detour to deliver some food to his family friends and there was the horse who needed help to deliver the baby-horse. Since we didn't know how to help the horse, the next stop was a veterinarian. But the veterinarian was not home at the moment, so the driver called him and help was arranged. Our ride finished and we were forced to wait for the local bus as there were basically no cars passing by to hitch-hike. The local bus eventually came and the ride was fast and exciting as expected, with a local music on board and a lot of warm looks and loughs from the passengers. When we arrived in Lavena, we realized why there were no cars heading in this direction to take us along – because it is a really, really small village in the middle of nowhere. We also discovered that we had only 3 hours for our walk dictated by the bus schedule scheduling the last bus to leave the village in 3 hours?? So ahead of us was a fast walk towards the waterfalls. The walking path was beautiful and jungle like with very nice scenes along the path. Actually, this was one of the best walking paths we saw so far… When we finally arrived to the waterfall, we had exactly 10 minutes for a rest and then we needed to head back not to miss the bus and stay in Lavena overnight… We were walking so fast that the barefoot local guide guiding another group asked us why such a hurry. We felt like tourists :)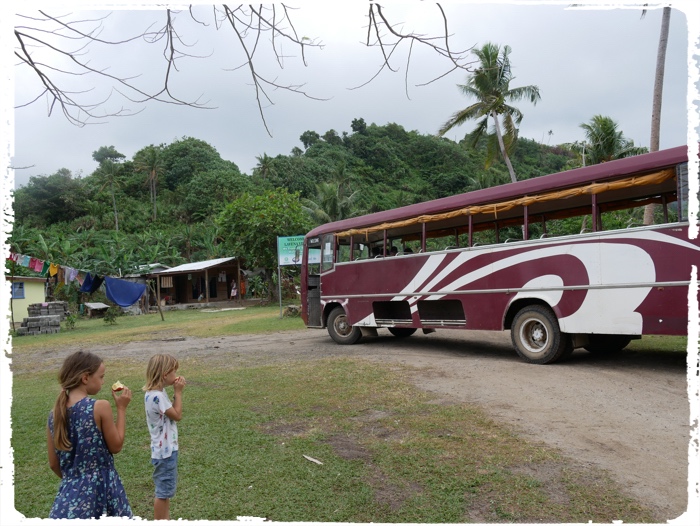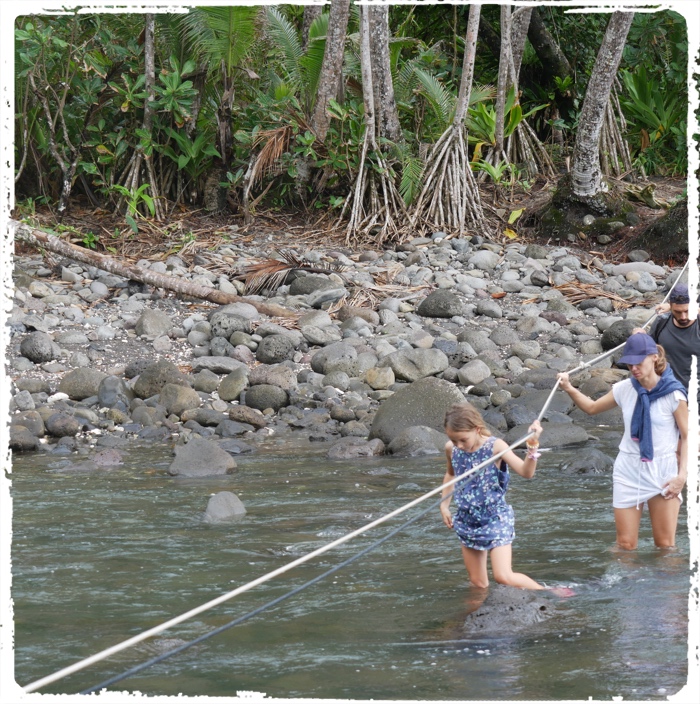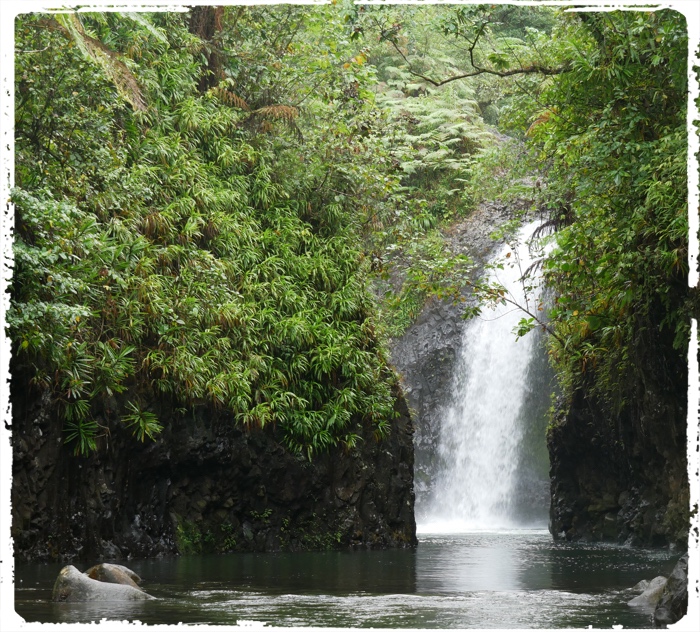 Our next stop from Taveuni was a Koro island. This island was directly hit by Category 5 Hurricane Winston two years ago with winds of 300 km/h. Whole houses were blown away with casualties of 29. When we were approaching our anchorage spot, we already saw that the tops of the hills were shaved of trees. Nevertheless, below that there was no evident sign that something really dreadful had happened to the island, except for some still not repaired houses. The nature itself gave hardly any sign of demolition. It is amazing how quickly the nature licks its wounds after this kind of natural disaster. When we started to explore the shore, we were invited (as it is a usual practice in Fiji and also in a lot of other parts of Polynesia, khm, ok, Fiji is already part of Melanesia) to the tea with a Fijian family and quickly they also invited us for a dinner the next evening. The dinner with the family was the most welcoming and pleasant experience with great local food prepared by family of Roko, Lucy and their son Saki. The next move was inviting them to our boat and preparing dinner on the water… Thank you for showing us the real Fijian hospitality!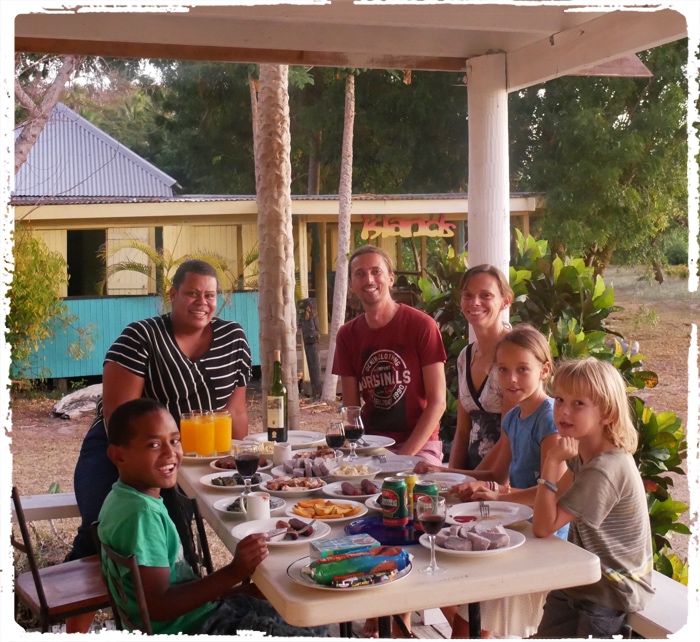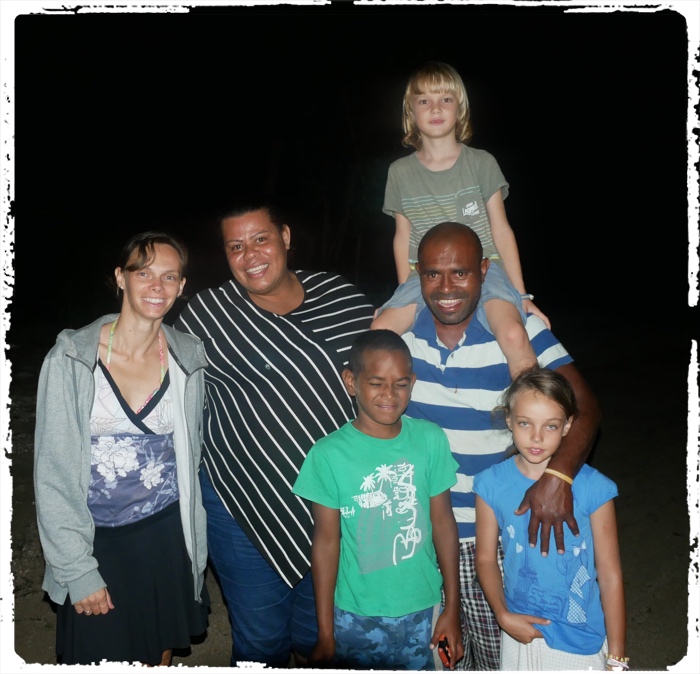 Next place to discover after our stop in Vuda marina to re-provision and to wait for our first guest on board in Pacific was the Yasawa archipelago. First stop was the Malolo island where the last preparations for Fijian regatta week took place and therefore it was really crowded. Since we had a guest on board we decided not to be present at the regatta week (and frankly speaking also we are not used to being in such crowded places) and go directly to Yasawa group islands. But before we headed towards Yasawas, we found three sailing boats with Slovenian owners or at least part of crew being Slovenian. Immediate decision was that we had to have Slovenian BBQ!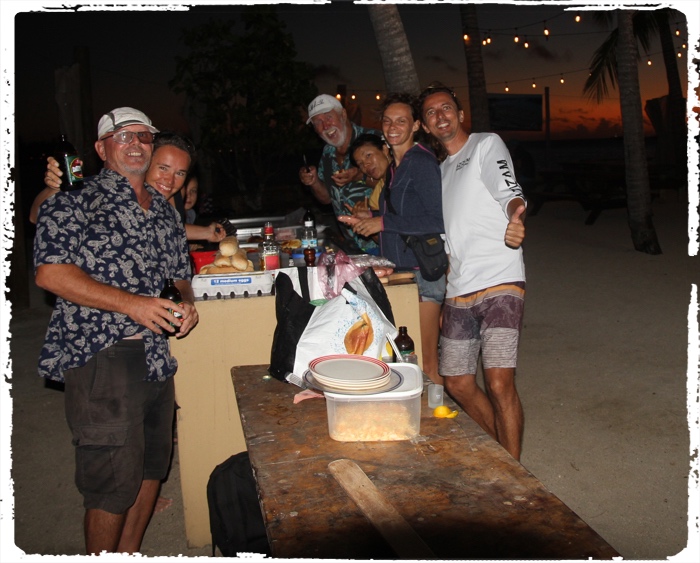 Next morning it was time to sail towards the Yasawas and good, not to strong wind took us with smooth sailing towards our first destination, the Waya island. Our anchorage was in front of the village and the custom in Fiji is to make a Sevusevu with villagers in order to be able to visit the village or anchor in front of the village. Sevusevu is a special procedure, where you visit a chief or spokesman of the chief of the village and give them kava. Kava is a root of the plant that grows in this part of Melanesia. To prepare the Kava drink, first you have to crush the root and grind it. After that you mix it with water and the drink is ready. The taste is bitter and quite special. First, after drinking kava your tongue is getting numb and then you start to relax more and more. Actually, kava effect is similar to opium, just not so strong. Maybe they drank it in the past so there were less chances for them to eat each other in possible disputes…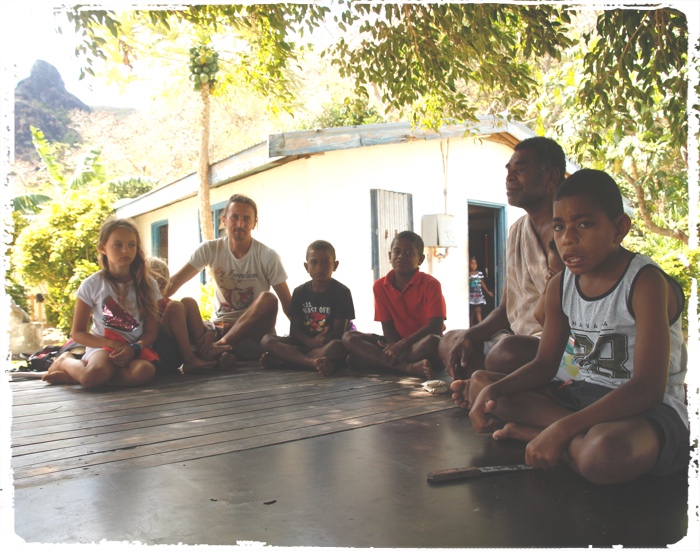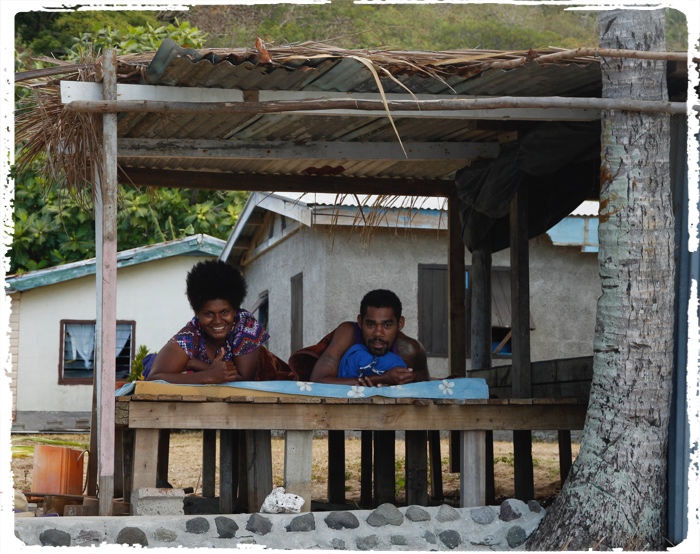 Next visit was the Nanuya island, where so called Blue lagoon is located, the scenery from the same named movie. We anchored in pristine calm bay and the weather forced us to be there for one week. We didn't complain at all! It is interesting that in the Yasawas (and also among other islands in Fiji) there is a big cooperation between resorts for tourists and village communities. Resort owners are really trying to maintain the Fijian spirit and blend with Fijian environment. All of the resort staff are from nearby villages and when new guests come, they welcome them with songs. Resorts are often self-sustained with electricity (solar panels), water (desalinization), they process their waste and even have their own garden for fruits and vegetables so they can serve it to the guests. Way to go and big plus for sustainable tourism! We snorkeled a lot, walked the island paths and just had a good time.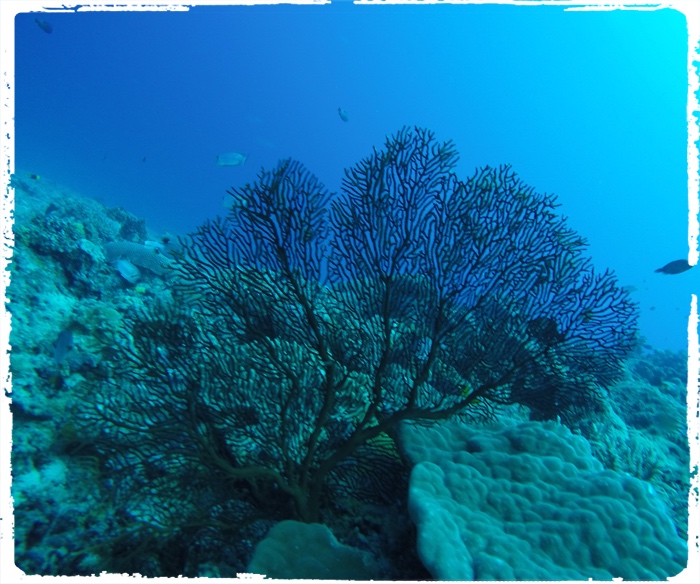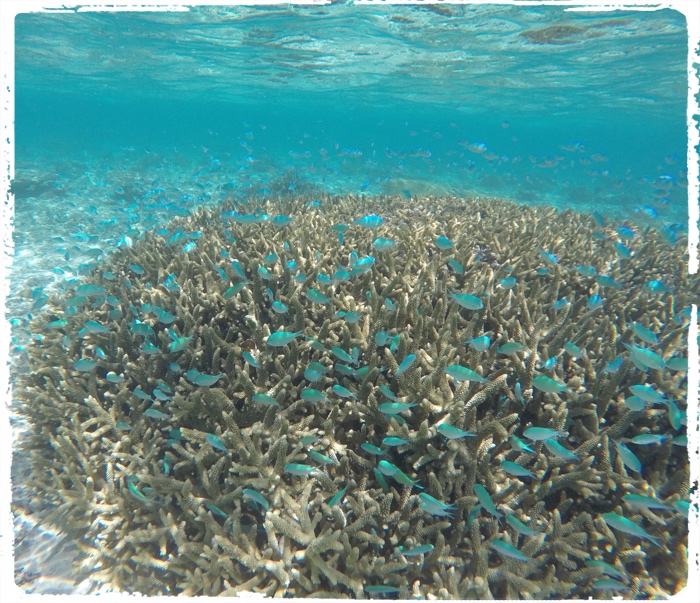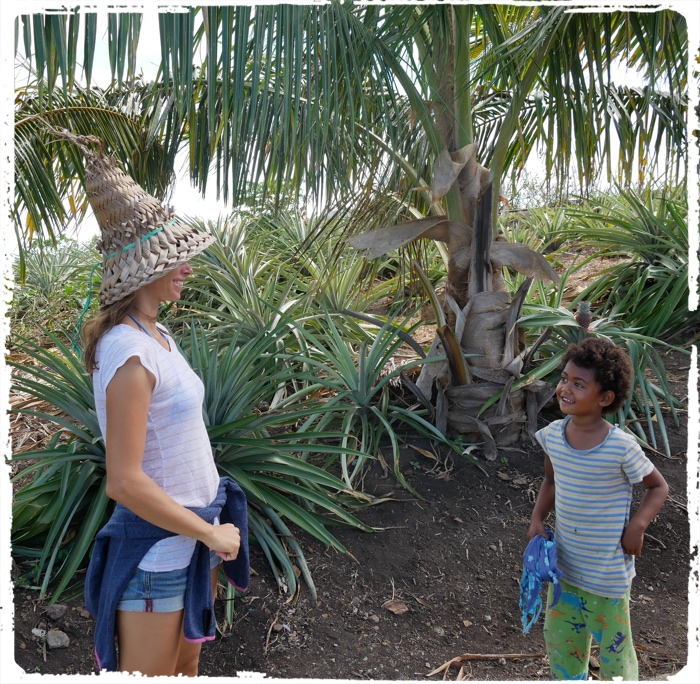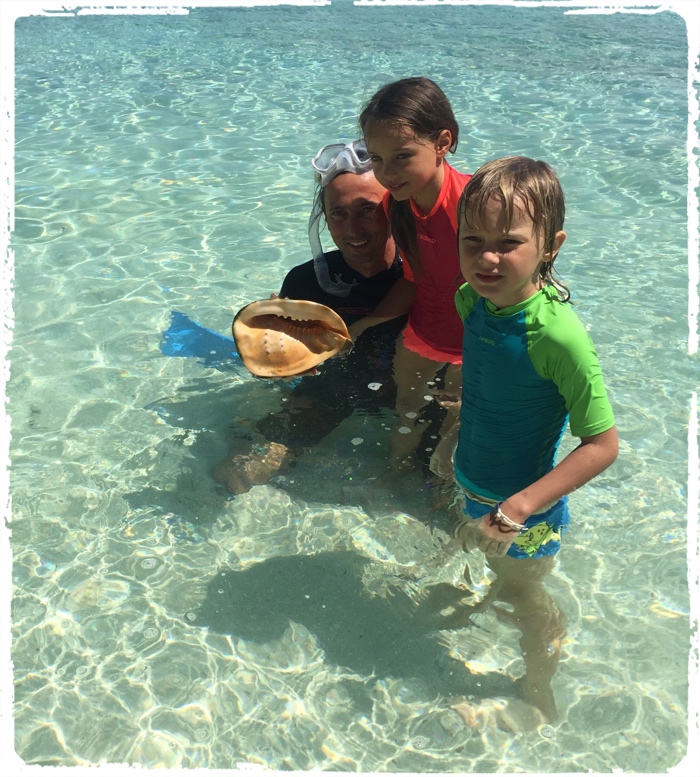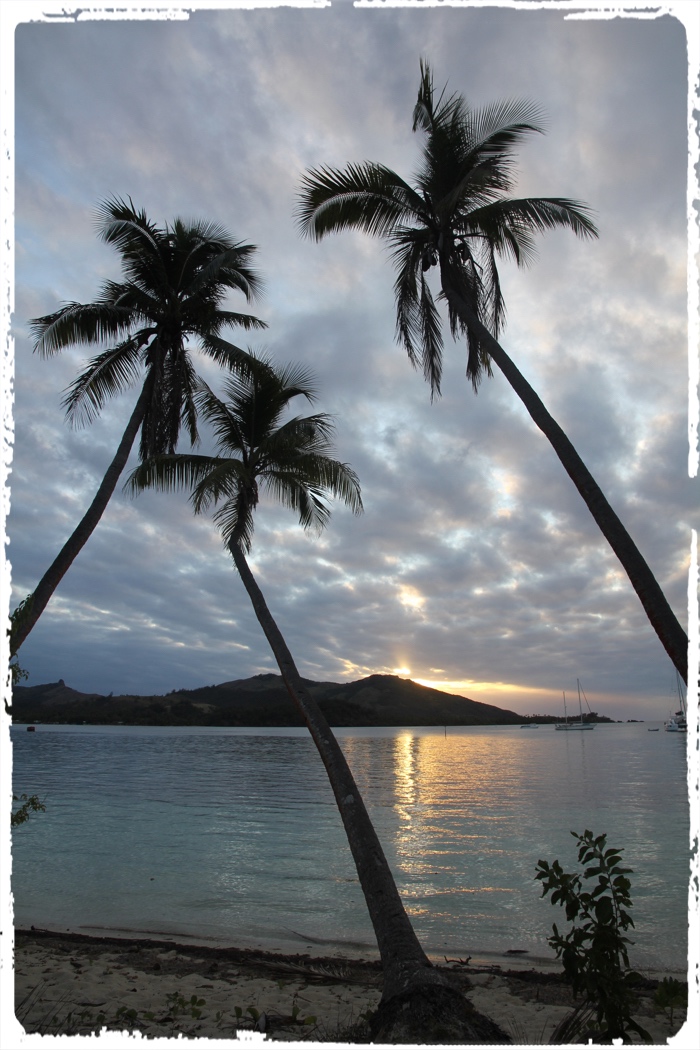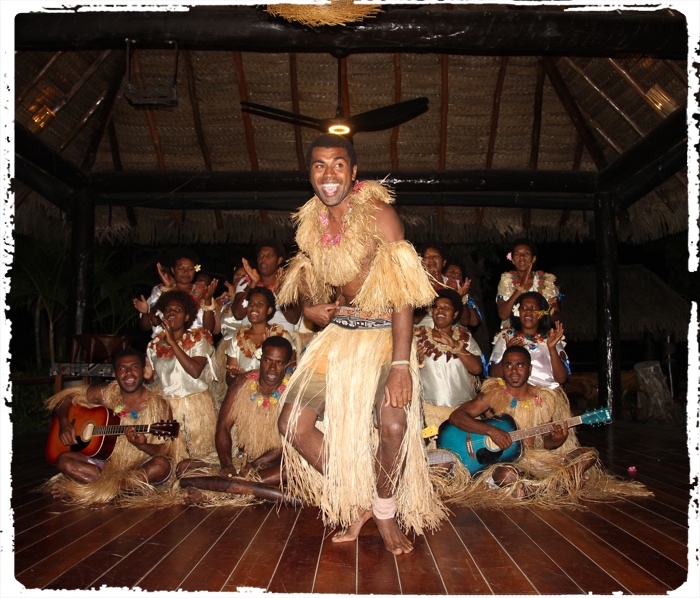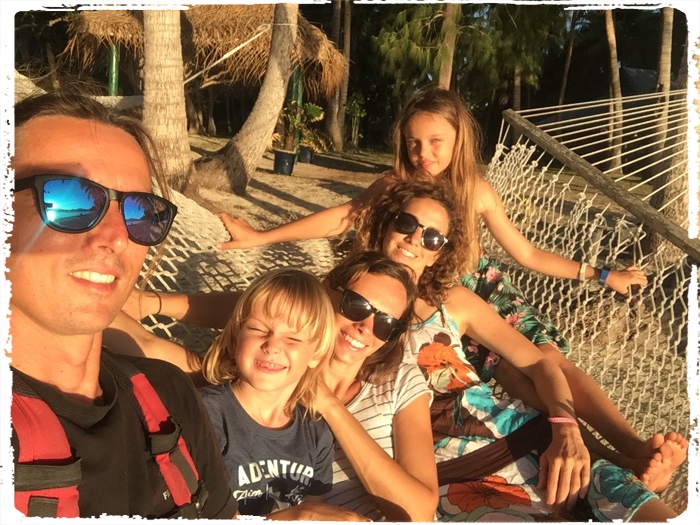 In Fiji, the hurricane season starts with November, so it is time to leave this beautiful waters before it is too late. There are two options: to go to the northern hemisphere (i.e. in Micronesia) or to head towards New Zealand or Australia to the latitudes that are not affected by the cyclones. We chose New Zealand due to the cooler atmosphere and the mountains – after all we are from the country that has the Alps and mountaineering is in our blood… Ok, it is also true that in New Zealand it can be cold. But since we will be there for the summer in the southern hemisphere, the temperatures should be at least 20 degrees centigrade during the daytime. We can live with that. One more thing, we have to lift our boat and do the paint job of the bottom since the New Zealand in 2018 introduced quite harsh biofouling rules regarding the state of the boats under water. Anyhow we have to do it – the last time we did it in Trinidad, do you remember?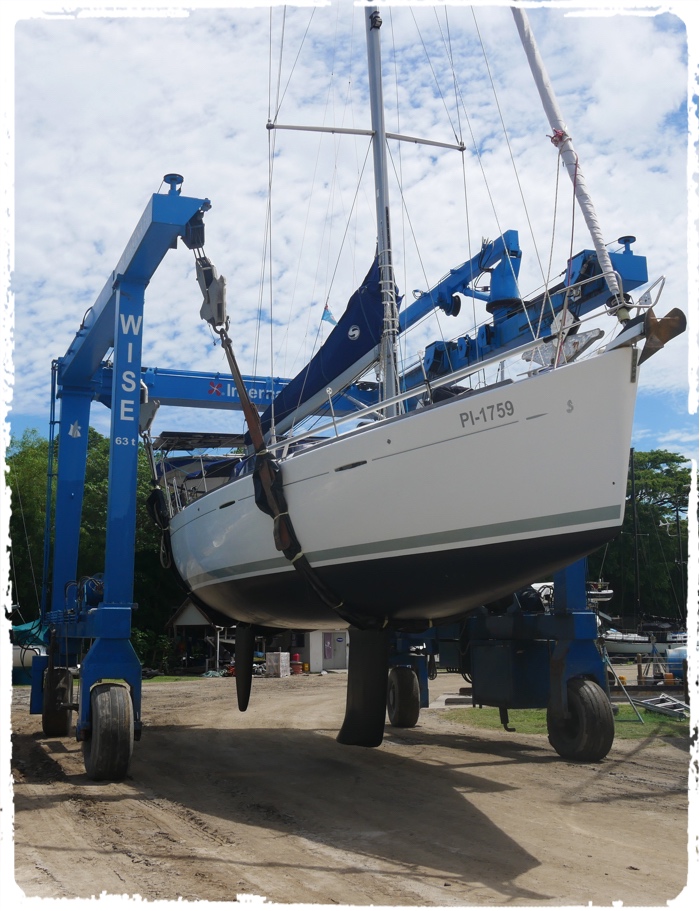 See you next time!